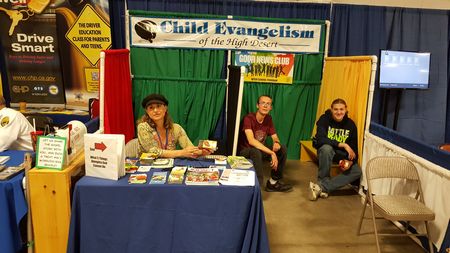 The Fair Ministry is a great way to minister to and serve the community! Each year, High Desert Chapter participates in the San Bernardino County Fair.
Volunteers use the opportunities in these venues to share the Gospel with children and their families who may not otherwise have the opportunity to hear the Good News of Jesus.
We share a Bible story to the children and their families at the San Bernardino County Fair. If you are interested in serving in our evangelistic fair booth or any other local open air ministries, please contact us and let us know.
You will need to download, complete and email us the confidential forms listed below:
Once we have received your completed forms, you will need to attend the training required for those outreaches.